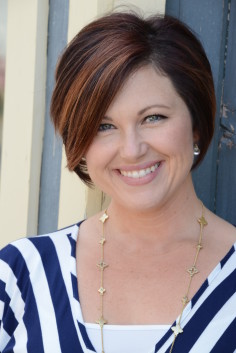 Dr. Julia Carlson grew up in Hixton, WI.  After high school she attended UW-Eau Claire where she completed her undergraduate degree in Kinesiology.
Dr. Julia then went on to Chiropractic school at Northwestern Health Sciences University in Bloomington, MN.
Dr. Julia is proud to serve the Eau Claire community.  She enjoys seeing patients of every age, from newborn and just a few hours old, to her patient's great-grandmothers and fathers.
Dr. Julia lives in Eau Claire with her husband, Josh and her two dogs, Inga and Uecker. She and her husband enjoy spending time with their one year old son, Silas.
Dr. Julia wants her patients to be assured that she will strive to take the best care possible with each individual patient.
Loves helping you and your family live a pain-free, healthy lifestyle!
Certified in Fascial Movement Taping (Kinesiotaping) Levels I & II by Rocktape
Certified in Nutrition Counseling
Dr. Julia will tell you like it is.  If she can't help you, she will refer you to someone who can!
Has given thousands of adjustments to infants, toddlers, children and adults of all ages.